At this year's Open Science Conference we also had the chance to talk to a few of the scientists participating in the poster session. In this short episode Konrad will give a you a quick welcome and introduction you to the poster session at the conference as well as to Bernd Rupp who is kind enough to support us.
You can find interview episode from the Barcamp Open Science 2019 (and earlier barcamps) under the tag #oscibar.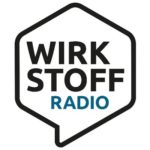 Please also support Bernd and give the Wirkstoffradio podcast a listen!
Teilnehmer
Shownotes: OSR159 Short Intro and Welcome to the Open Science Conference Poster Session #osc2019 [EN]
---
Related Episodes: